†
AES Welcomes families for Thanksgiving Lunch
---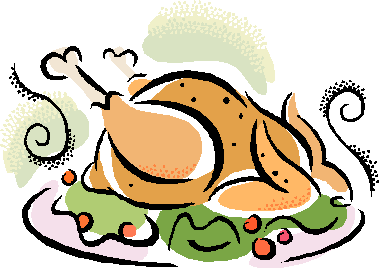 AES students and staff welcomed our families today for a Thanksgiving Feast.† Our wonderful kitchen staff prepared turkey, mashed potatoes, gravy, green beans, rolls and banana pudding for all to enjoy.† Also, our FRYSC staff welcomed everyone at the sign-in table and decorated our cafeteria in a wonderful festive way.† We had over 170 families member attend and welcome them back next year.† Below is a special message from our Assistant Principal, Rachel Crider.
†
†


Happy Thanksgiving
Thanks to everyone that helped make our dinner today a success! They had a really big turn out! Hands off to our lunchroom staff that came in yesterday and battled through the electricity issues today! The tables and lunchroom looked very nice thanks to our FRYSC! †Great job Eagles!!!!
†
Thanks,
Rachel M. Crider NBCT
Assistant Principal, Allen Elementary School
†
†

†


7th Grade Career Day Welcomes Owner of Local Subways and Sweet Frogs
---
New to AES 7th grade this year are Special Guest Career Days. This past Wednesday, November 5th was one of those days. AES 7th grade welcomed Entrepreneur, Archie Everage, uncle to 7th grade student Jonah Bell. Mr. Everage encouraged the students to set goals for themselves, work hard in everything they do and give back to their community. He provided the students with information on how to start a business as teenagers and surprised each student with a special treats. We want to send a great big AES THANK YOU to Mr. Everage for joining us. Check out our pictures of his visit below.
†


AES Performing ARTS "A Seussical Day" is "A Big Hit!"
---
During the week of October 13th, twenty-five of our 6th - 8th grade students (AES Performing ARTS), performed their originial production of "A Seussical Day" for over 950 people at Big Sandy Community and Technical College, and Allen Elementary School. AES Performing ARTS in partnership with Floyd County School's Early Childhood Education Department, Big Sandy Community and Technical College, and McDowell ARH Healthcare provided our students with one of the greatest real world experiences that showcased their abilities and talents in a professional theatrical setting. Please click below to view that amazing production.
Academic Competition at the Eagle's Nest
---
The Eagle's Nest was filled with great minds on Saturday, October 11, 2014. AES hosted a district academic meet with many of our county schools participating. We want to congratulate Caleb Johnson for placing 3rd in Science, and our quick recall team for defeating SFMS! GO EAGLES ACADEMICS!!!! Check out some of the action below.
†
†
†
AES Fire Safety Day presented by AVFD
---
On Friday our primary students participated in Fire Safety Day presented by the Allen Volunteer Fire Department. The students had the opportunity to interact with the firemen, and learn important things incase they are involved in a fire. Here are some pictures of the students time with the firemen.
†
†
AES Celebrates Success
---
October 6, 2014 Allen Elementary School was recognized with two impressive awards. Kindergarten through 5th Grade was awarded as a Proficient Elementary School, and our Middle School grades 6th through 8th was awarded as a School of Distinction. Congratulations to the most awesome students for showing our state your great academic skills. Eagles truly got SWAG!
†
AES K-5 Students read 1000+ books on AR read Day
---
On October 1, 2014 AES Kindergarten through 5th Grade students participated in an Accelerated Reader Competition Day from 8:00am-12:00pm. Our wonderful students read in excess of 1000 books during the time. Great job folks! Proud of you all.
†



†